Missions
Others matter to God so they matter to us.
Over 14% of our offerings go to support local and international missions.
Mission 2020/2021 Focus
Will your calling to serve keep you local, serving those in your community? Or, will you be led to global missions work? We can help you get connected. Text MISSIONS to 833-440-0137 and we will contact you with all the opportunities.
Be a CASA!
CASA (Court Appointed Special Advocates) of Tarrant County is an organization of volunteer advocates who stand up on behalf of abused and neglected children because they want them to have a future brighter, more hopeful than their past. 500 abused and neglected children in Tarrant County are currently waiting on the critical voice of a volunteer advocate.
FIND OUT MORE
Belize Mission Society
The Belize Mission Society is in need now, more than ever. Mission teams have not been able to visit and general fund donations are down. Without tourism, there is no work for villagers which results in an increased need, particularly for the children.
More Info
Alaska Mission for Christ
The Alaska Mission for Christ is a nonprofit Lutheran Church - Missouri Synod ministry established to proclaim and practice the love of Jesus in Alaska.
More Info
Lutheran Border Concerns
The Lutheran Border Concerns Ministry is grounded in the desire to help our neighbors across the border in Christian love and example. You can help people who live across the border with spiritual, physical and material needs.
MORE INFO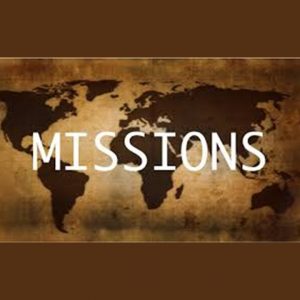 Other Missions We Support
Texas District, Disciples of the Way, Metroplex Women's Clinic, Lutheran Bible Translators, Hope Coffee, Crossroads Prison Ministry, Manna House - Midlothian
Get Involved
Are you interested in using your gifts to support our missions?
Volunteer
Resources for Caring for Others
Mission work happens in many different places, including your own community. We will share relevant resources here to assist you in helping others during this difficult time of the COVID-19 virus.
Connecting with your Neighbors - a sample letter
Our busy, hectic lives of the past look a little bit different right now.  This is a perfect time to reach out to neighbors.  Not only the ones you know, but especially those you don't.  Reach out and create a network right in your neighborhood.  It's nice to let others know that they matter.
For a sample letter, click here.