Middle School
Building strong faith and strong friendships.
St. John Middle School Ministry
We help middlle school youth deepen their faith by studying God's word, exploring Lutheran doctrine and teaching them what it means to be a child of God.
Faith Path
Resources to guide your child's faith journey one step at a time.
Access Resources
Other Activities for Middle School - 7th & 8th grade
There are many ways we build strong faith and friendships with Middle School Children. Look for event banners on this page as these experiences get closer: Confirmation Classes, Church Lock Ins, 30 Hour Famine, Summer Camp, Vacation Bible School volunteer oportunities, Blessing of the Backpacks, Pumpkin Fest, Drive-Thru Nativity and more!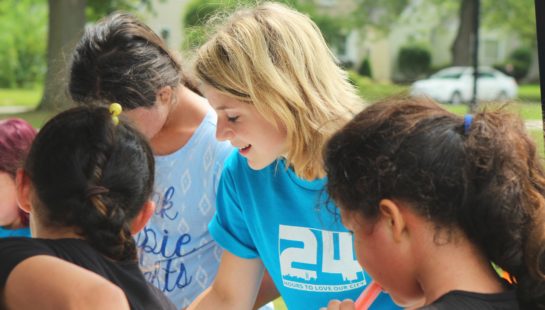 Volunteer
Our children need strong role models. Consider getting involved.
FIND OUT MORE