High School
Building strong faith and friendships.
St. John High School Ministry
The St. John high school ministry intends to build strong friends, strong families, and strong faith by possessing a relentless pursuit of god and of the people he loves.
Faith Path
Resources to guide your child's faith journey one step at a time.
Access Resources
Other Activities for High School - 9th - 12th grade
There are many ways we build strong faith and friendships with Middle School Children. Look for event banners on this page as these experiences get closer: Sunday morning group study, Church Lock Ins, 30 Hour Famine, Broom Ball, Summer Camp, National Youth Gathering (every 3 years) Vacation Bible School volunteer opportunities, , Blessing of the Backpacks, Pumpkin Fest, Drive-Thru Nativity and more!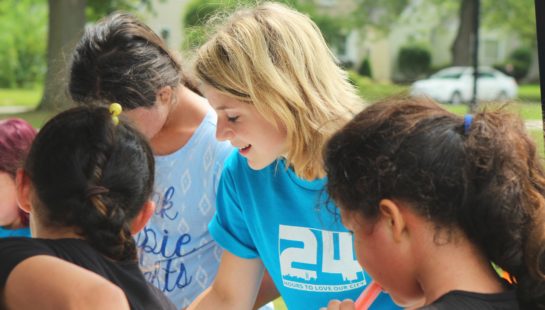 Volunteer
Our children need strong role models. Consider getting involved.
FIND OUT MORE