High School
Building strong faith and friendships.
St. John High School Ministry
The St. John high school ministry intends to build strong friends, strong families, and strong faith by possessing a relentless pursuit of god and of the people he loves.
Technology Assistance
The St. John Youth have many gifts to share, including an incredible knowledge of today's technology! They want to help you with your computer (desktop, laptop, tablet, …), phone (iPhone, Android, …), television (Smart TV, remote,...) or a new app. Just let them know what you want to be able to do on or with your device.
GET TECH HELP
Faith Path
Resources to guide your child's faith journey one step at a time.
Access Resources
Other Activities for High School - 9th - 12th grade
There are many ways we build strong faith and friendships with Middle School Children. Look for event banners on this page as these experiences get closer: Sunday morning group study, Church Lock Ins, 30 Hour Famine, Broom Ball, Summer Camp, National Youth Gathering (every 3 years) Vacation Bible School volunteer opportunities, , Blessing of the Backpacks, Pumpkin Fest, Drive-Thru Nativity and more!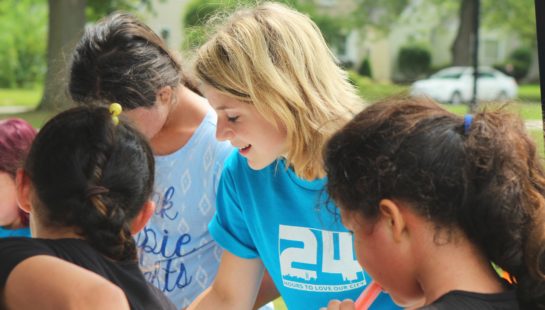 Volunteer
Our children need strong role models. Consider getting involved.
FIND OUT MORE